"Chicken pizza" is the first thing that came to mind when I read about "Chichen Itza". I later discovered that one of the most iconic structures in the world is located at Chichen Itza. If you are planning to visit Mexico, you should definitely visit this place.
Mexico is enchanting! Heavenly food, cheaper prices, pristine beaches – what more do you need for a home away from home? So said, the castle, the iconic step pyramid declared one of the Seven Wonders of the Ancient World, is the most important place to visit in Mexico. The pyramid is located in Chichen Itza and can be taken as a day trip from Playa Del Carmen or Cancun.
Where is Chichen Itza located?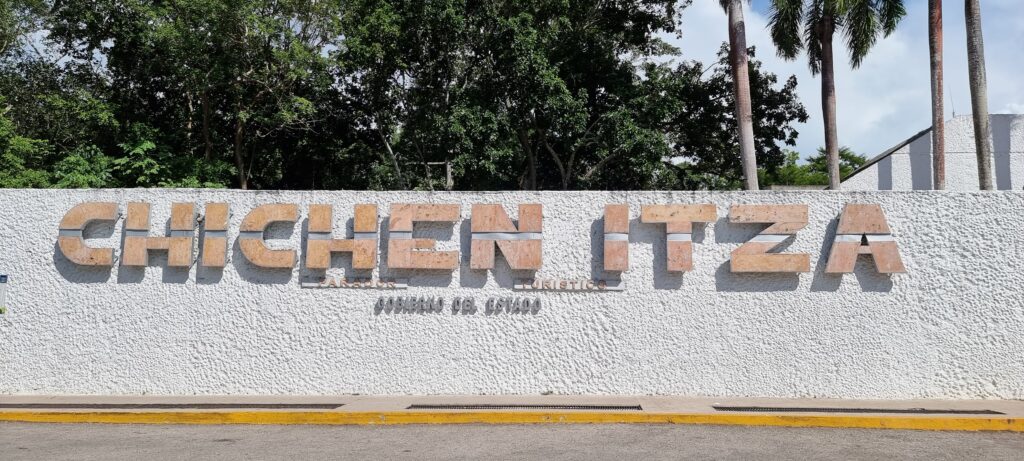 Chichen Itza is located in the southeastern part of Mexico, the Yucatan Peninsula, close to Belize and Guatemala. Despite being on a peninsula, it is far from the most beautiful beaches. Chichen Itza is located 180 km from Playa del Carmen and it takes about two and a half hours to get there. If you are traveling from Cancun, allow an additional 30 minutes. Merida is the closest major city to Chichen Itza.
Day trip to Chichen Itza – Journey begins [7:30 AM]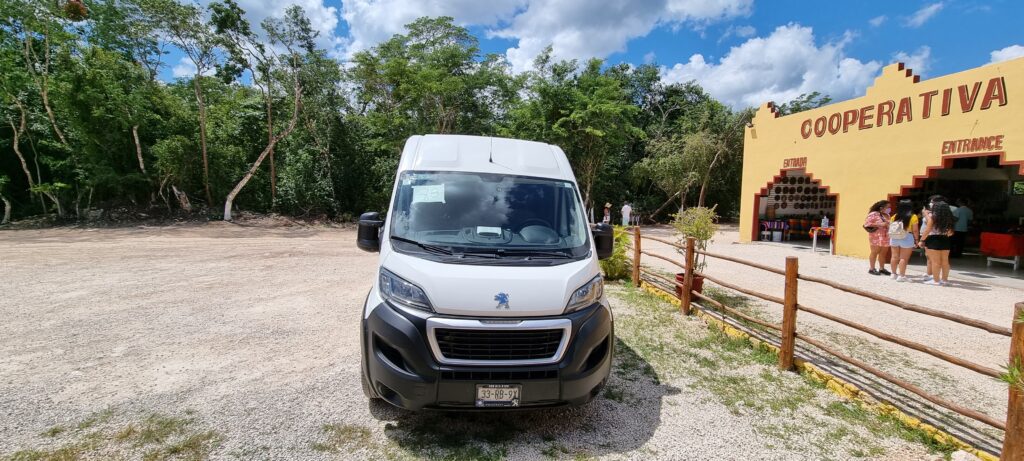 I left Playa Del Carmen early in the morning to travel to Chichen Itza. A vehicle carrying more vacationers arrived from Cancun. Since Playa Del Carmen is closer to Chichen Itza, I was able to extend my sleep by 30 minutes. Our guide was a nice woman who spoke good English and Spanish.
Stop for shopping and lunch [11:30 AM]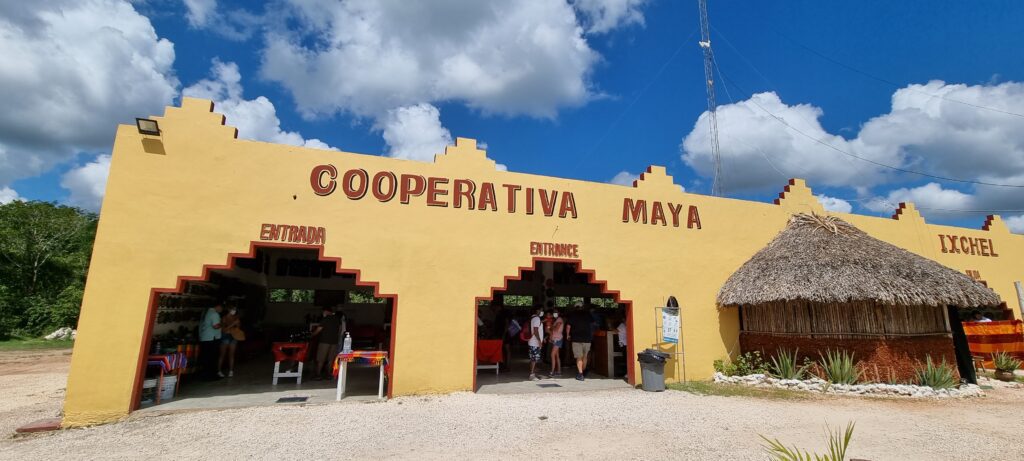 The day was sunny and clear. The clouds hung everywhere. Mexico is a vibrant country and I loved how everything was painted. More information was given by our guide than I could process. We stopped halfway through for a 10 minute bathroom break which also allowed us to replenish food. We stopped just 10 to 12 miles from where we were going to eat lunch that was part of the tour package. But shopping came first, then came the food!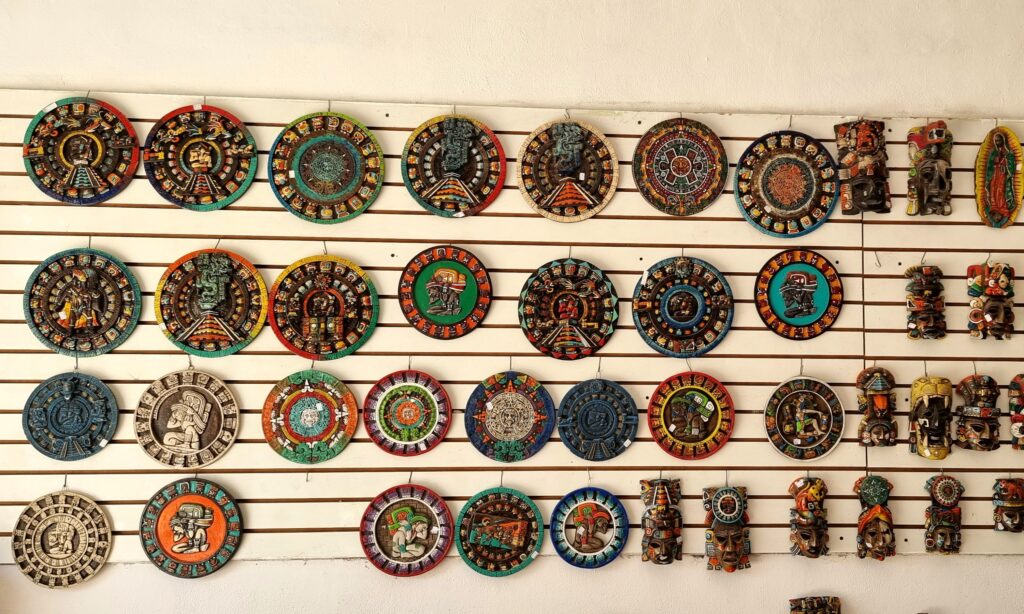 The store where we paused was called Cooperative Maya. We were told that a group of cooperative women were in charge. It was a big room with a lot of stuff.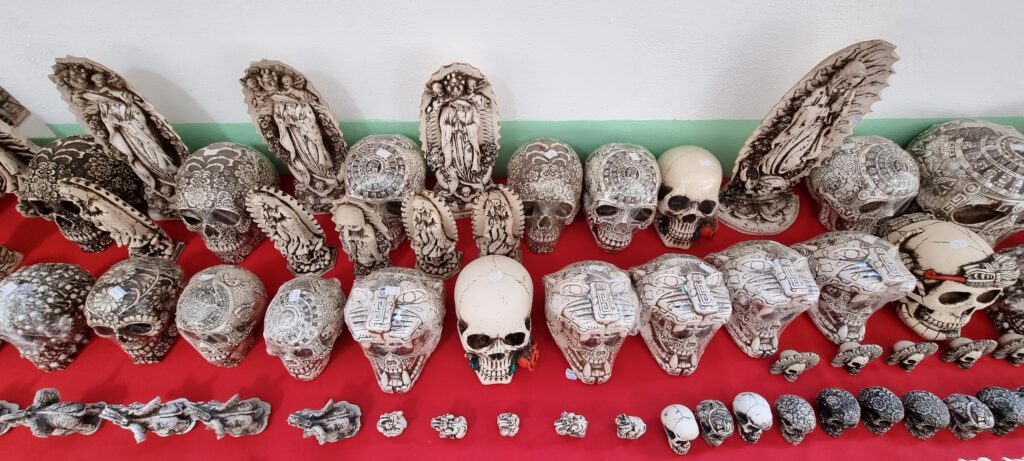 Souvenirs were available at most locations. Some were on the table, others hung on the wall. They were organized and some were accompanied by further details. In addition, I discovered some magical stones that can ease your suffering (I desperately needed them)!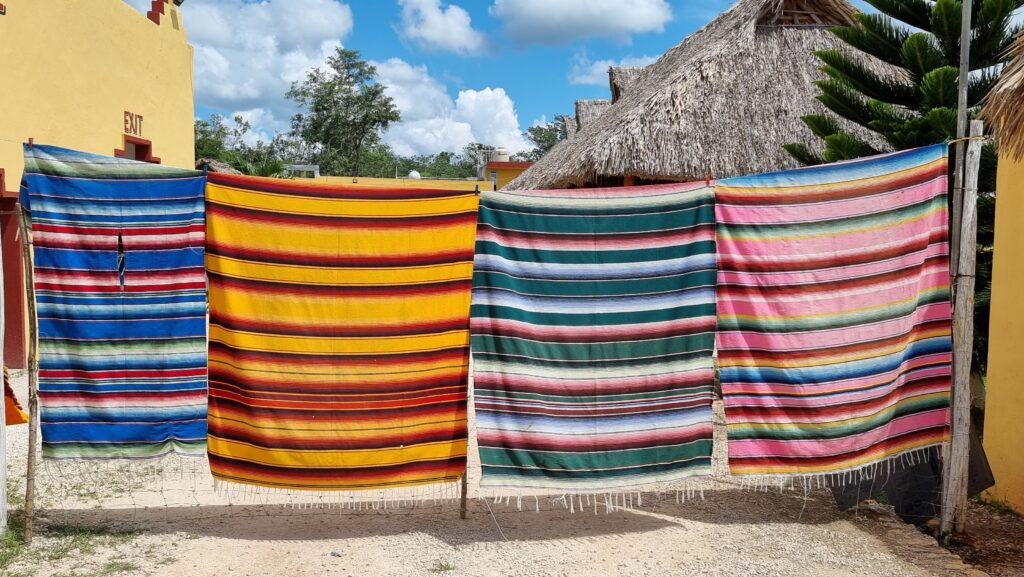 The emphasis was not only on memories. The clothes on display were authentic Mayan clothes. Most of the clothing was made of cotton that was vibrantly colored. I didn't buy anything, but I saw many people pick out some of the products that were on display! After a buffet meal and an hour of rest, we continued our travels.
Inside the ruins of Chichen Itza [1:30 AM]
Pyramid of Kukulkan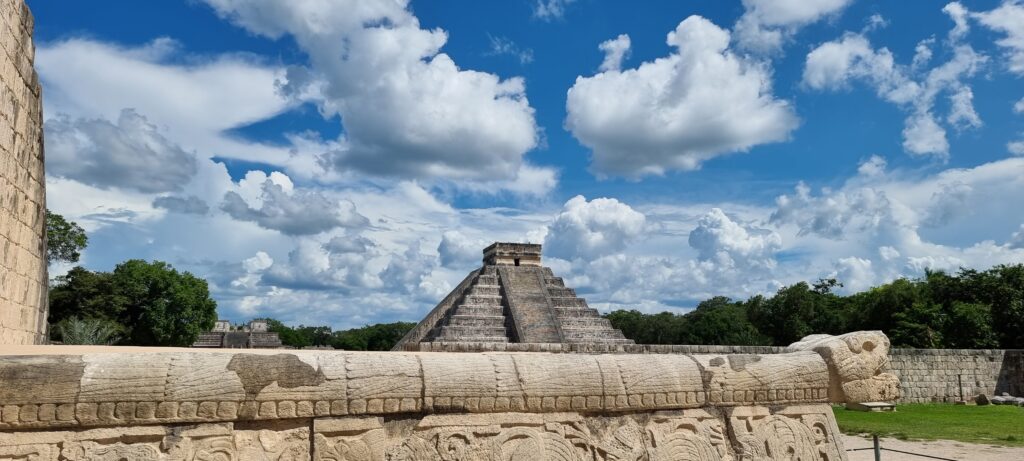 We arrived at Chichen Itza at 1:30 PM. One of the most important cities in the Maya world was Chichen Itza. This ruin was most likely built in the ninth century. It served as an important hub for trade, commerce and religion during the Maya civilization. The city was abandoned in the 12th century and rediscovered in the 19th century.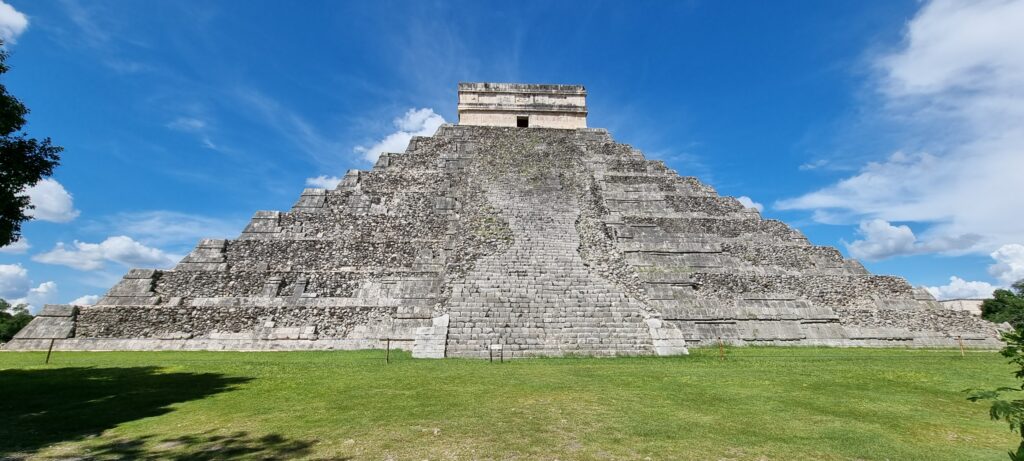 The Chichen Itza complex contains numerous structures, including the ball court and the temple of the warriors. However, the Kukulkan pyramid is the most famous. It is one of the most recognizable buildings in the world. Its historical importance led to its designation as a UNESCO World Heritage Site.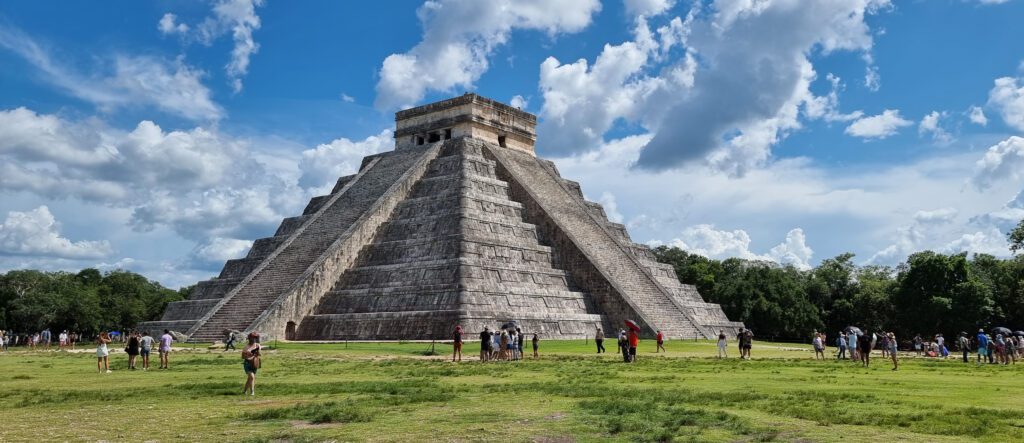 Stepped into shape and closely aligned with the movements of the sun is the Kukulkan pyramid. It was a temple dedicated to Kukulcan, a Mayan god. The pyramid has four sides, each with a staircase of 91 steps. The 365 steps, representing the days of the solar year, are formed when the top platform is added.
Temple of Warriors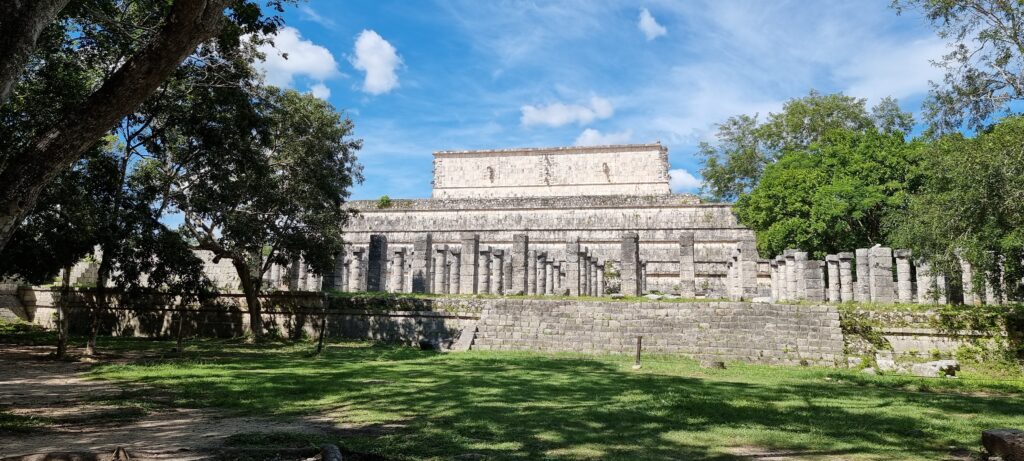 We got a knowledgable older man who explained the history to us when we first arrived on site. I could barely stand the heat listening to everyone. I decided to go around the courtyard. If you follow this example, you will reach the Temple of Warriors.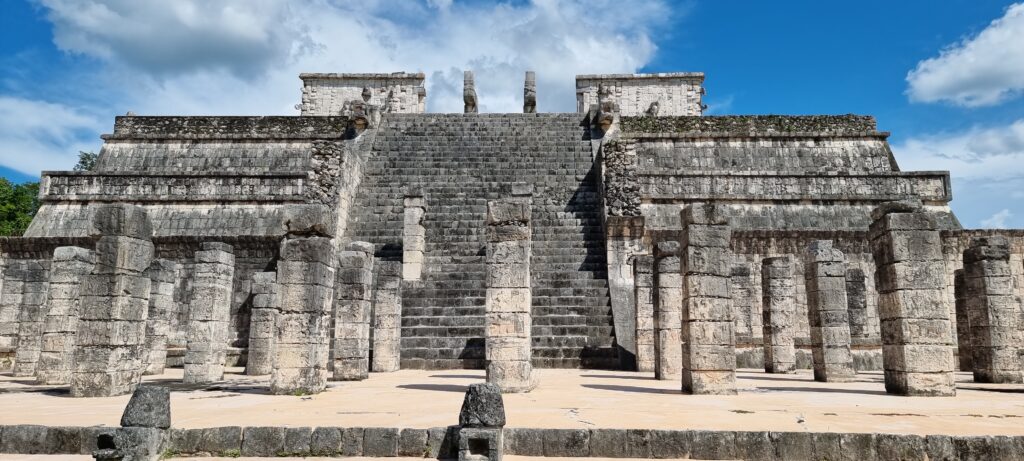 The Temple of the Warriors is a step pyramid made up of several warrior-like stone carvings. The sculptures were grouped in four rows, forming columns. Some of them have shields and spears in their hands. It may have had a roof in the past, but it has since collapsed. When I realized that it was built more than a century ago, I experienced a unique emotion.
Group of thousands of columns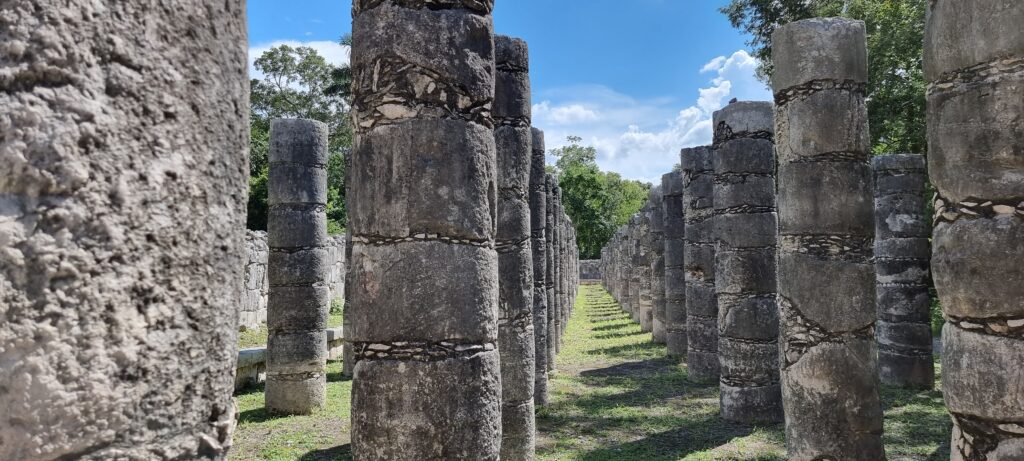 If you go south of Temple of the Warriors you will find the group of thousands of columns. It is actually a series of columns – about 200 pieces. The columns are made of stone and covered a considerable area. It is believed that it served as a hub where people gathered to participate in a variety of activities. Maybe there was a market there too!
Large ball field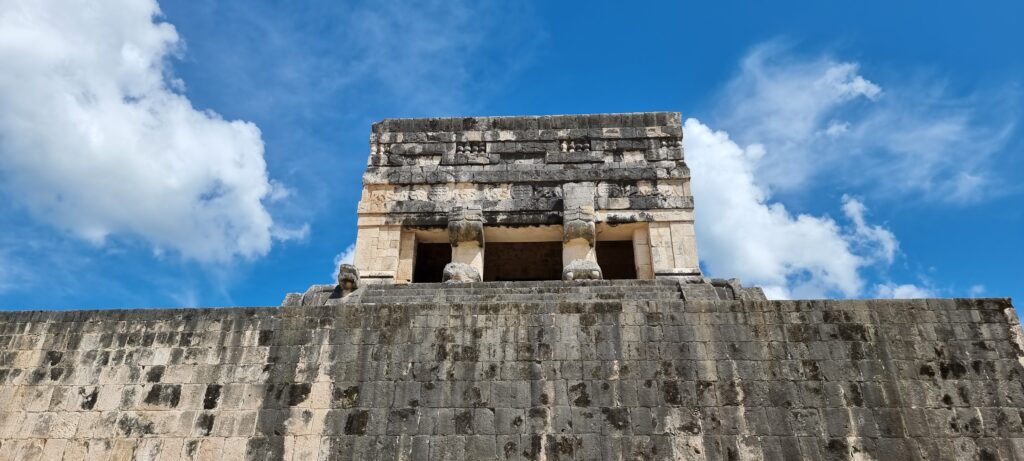 The playing field is 168 by 70 meters and is divided into two halves by a wall. Like many other ancient games, it was played to death and the losers were offered as sacrifices to the god. Fortunately, it no longer exists today and only ceremonial activities take place there. When you're in front of the wall, don't forget to clap. It will make a resonant sound.
End of our Chichen Itza trip [3:00 PM]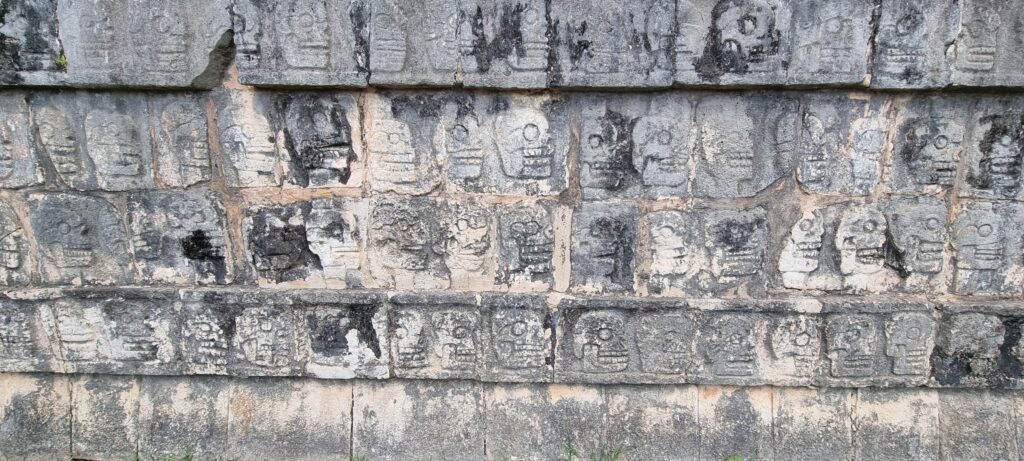 We were in the Chichen Itza complex for about 90 minutes. Even though it may not seem like a lot of time, you can see pretty much everything it has to offer during this time. Do I enjoy it? Of course it was great! On the other hand, if you let me pick one, I'd rather visit the Giza pyramids on any given day.
Cenote Samal [4:30 PM]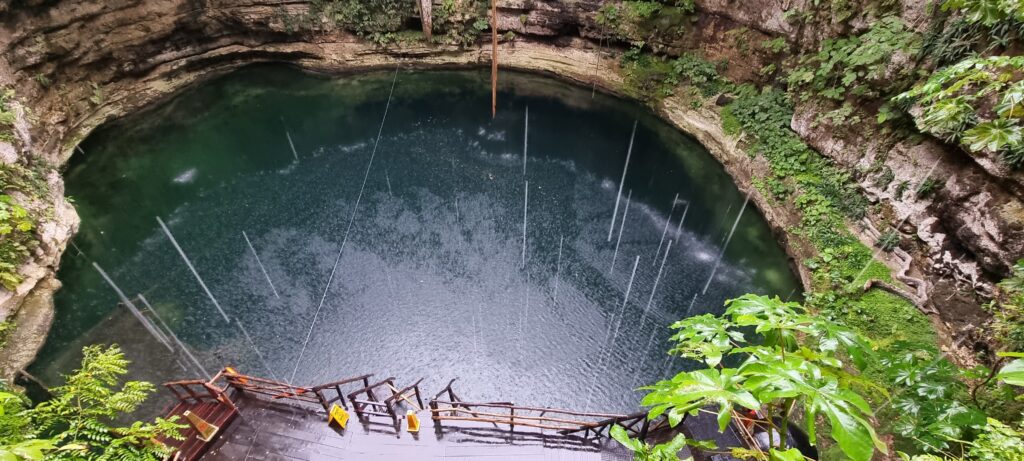 After leaving Chichen Itza, we stopped at the Cenote Saamal on our way back. Cenote Saamal, one of the largest cenotes in Yukatan, has an open sky, blue water and a sandy bottom.
The numerous cenotes of the Yucatán Peninsula are well known. A cenote is a naturally formed gully that exposes groundwater and was formed when limestone bedrock collapsed.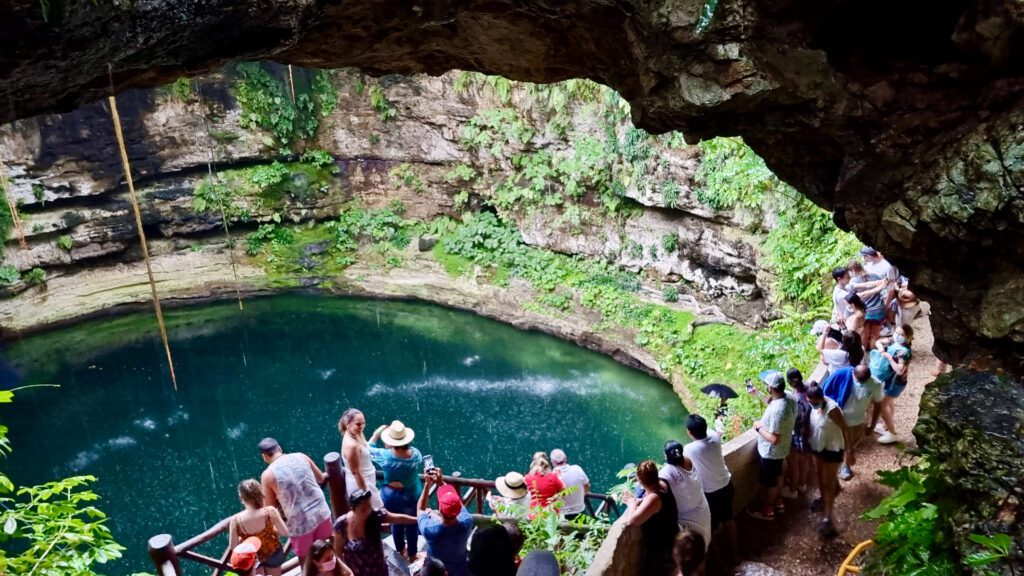 The limestone bed of the Yucatán Peninsula regularly collapses, producing numerous cenotes due to its numerous fissures. Usually people dive into the water, swim, and if there are caves, they even go through them.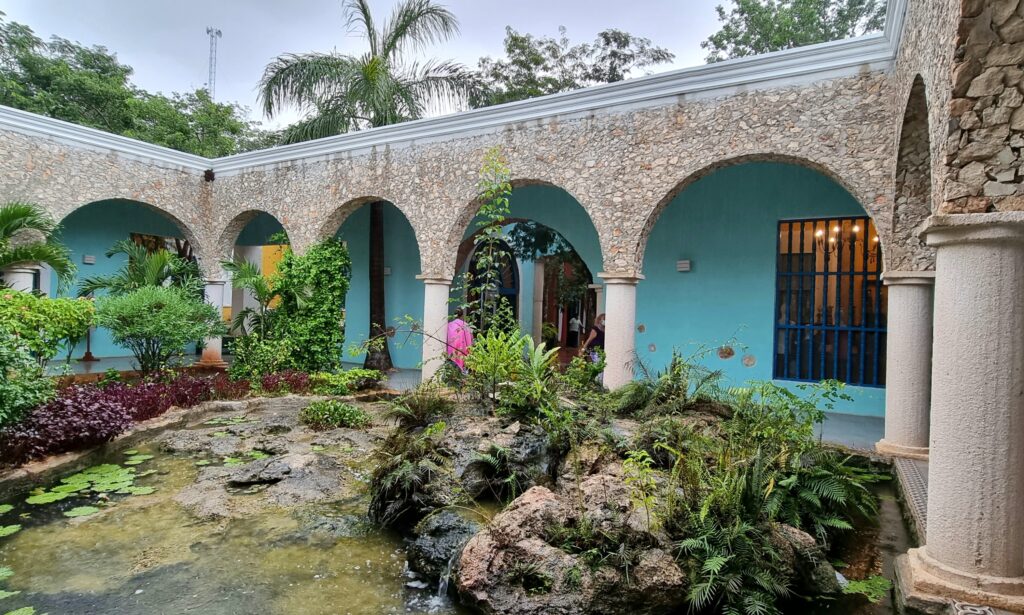 Unfortunately, by the time we got to the Cenote Saamal, the beautiful and brilliant day had darkened and it finally started to rain heavily. Since thunderstorms can harm people, it forced the authorities to ban swimming there at that time.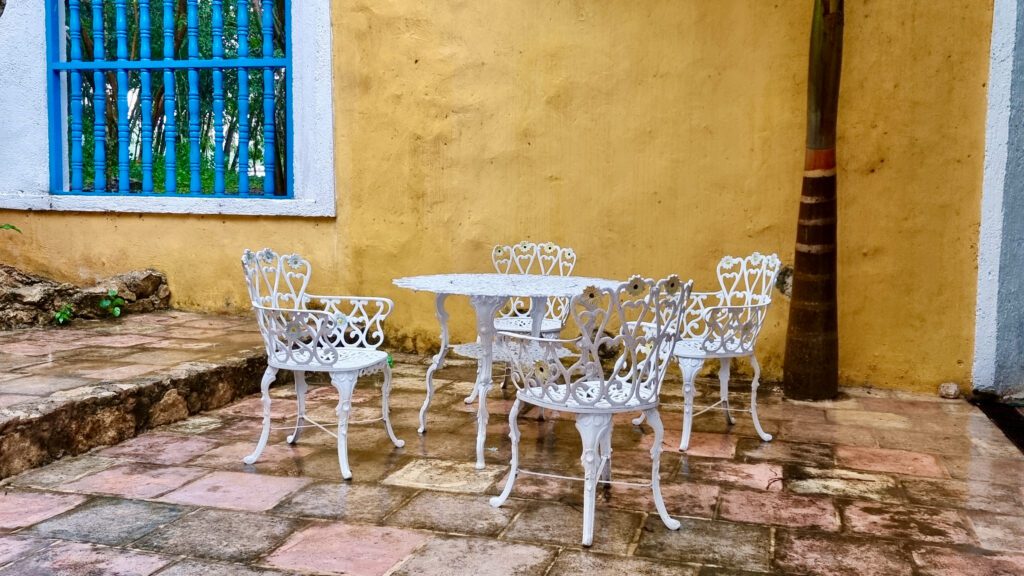 Not going for a swim, I spent some time admiring the natural beauty. The landscape and trees made the complex look beautiful. There are restaurants and souvenir shops in the complex. I took a walk and found it both colorful and peaceful!
Back to Playa del Carmen [7:30 PM]
In the midst of torrential rain we arrived back in Playa at 7:30pm. So it took us about 12 hours in total for the day trip to Chichen Itza from Playa del Carmen. I didn't find it rushed or tiring. So you can do it easily if you don't want to stay in the nearby city of Merida, the gateway to Chichen Itza.
How to book a day trip from Playa or Cancun to Chichen Itza?
You can shop in Playa Del Carmen or Cancun, there are plenty of tour operators selling this trip. However, we recommend that you choose one of the following tours. They are reliable and well rated.
Classic tour to Chichen Itza from Playa or Cancun
Coba, Chichen Itza, Cenote and Valladolid with buffet lunch